THE CHALLENGE:
Costing anywhere from $400 to $3,000, it's definitely not your starter grill. But the biggest problem facing the makers of the Big Green Egg isn't getting people interested- it's getting people to take the pricey leap and buy the infamous grill of their dreams.
THE INSIGHT:
For the backyard hero, it's only a matter of time before your starter grill leaves you longing for something more. So when your greater grilling calls, there's only one way to answer.
It's big and it's green.
THE CREATIVE:
Chase that fire.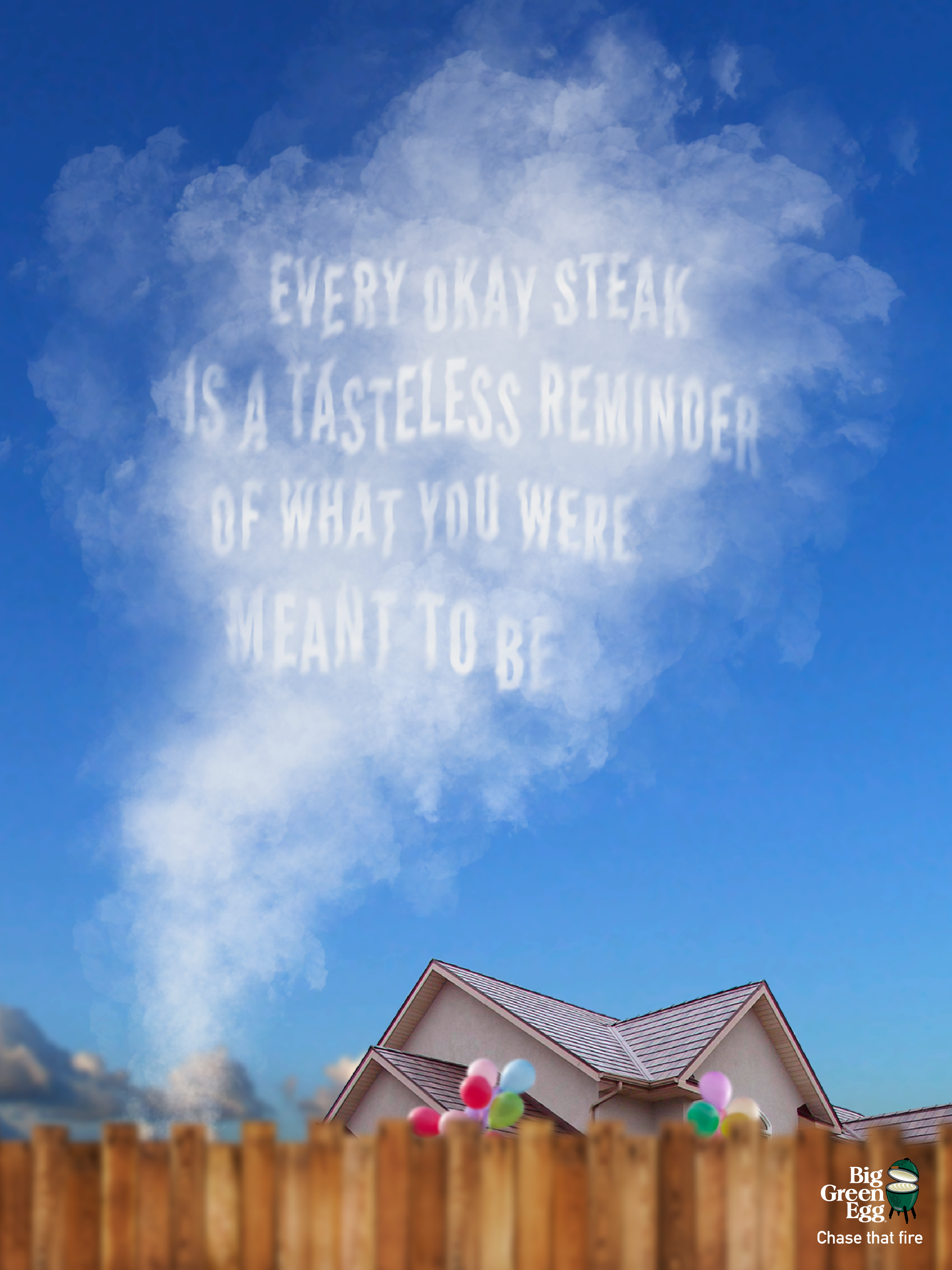 Stop ignoring that infernal desire. Car scent grills placed in the windshields of those perusing home improvement stores making it impossible to ignore your greater grilling destiny.
Where there's smoke, there's fire. An outdoor billboard that would actually smoke to grab the attention of any griller passing by.
A special calendar for the backyard hero that features a whole page dedicated to July Fourth festivities and a week layout that highlights the most important day of the week: Saturday.